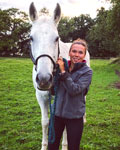 Liberty Stewart-Moore
Head Groom
Libby Joined Scott Dunn's after completing her final exams at Moreton Morrell College, where she studied for a degree in Equine Science and she is now looking to progress her career in care, management and welfare of the horse. Apart from looking after her own horses, Libby has worked as a part-time groom, a nanny/groom and camp yard manager for Wokingham Pony Club. In her spare time she enjoys competing and hacking out on her horses.
Nikki Hunt
Groom
Nikki joins the team as a groom after working in various locations around the world such as Australia and more recently Cornwall. She has a diverse experience in working at a retirement livery, a stud handling youngsters and foals in Italy and as a show-jumping groom in Germany.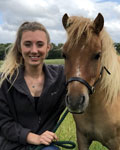 Megan Miller
Groom
Megan joined the team in June 2019 with several years experience working on busy livery yards, she also has some retail and customer service experience. Megan loves riding her own horse where she regularly compete across various disciplines and in previous years has hunted with the SC & RMA Sandhurst Draghunt.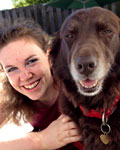 Rebecca Gaffney
Groom
Rebecca Gaffney joins the nurse team after graduating with a 2:1 from Plymouth University in Equitation Training and Behaviour, she has a passion for working with horses and is looking to learn all aspects of nurse care and stable management.