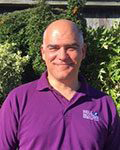 Antonio Hinojosa LV MSc CertAVM(ED) MRCVS
Veterinary Surgeon
Antonio graduated from Córdoba University (Spain) in 1994. After graduating, he headed to the USA where he undertook an externship program at Louisiana State University. He obtained further clinical training at Edinburgh University, from where he completed a specialised Master degree in Equine Reproduction. He then returned to the USA to undertake a clinical residency at Oklahoma State University. After completion of his residency he returned to work in Equine Practice in Ireland, the UK and Spain, before settling in the UK in 2009.

Antonio's main focus nowadays is Equine Dentistry, setting up and developing an Advanced Dentistry Service in his last post in an equine hospital in Wiltshire. He has obtained his Certificate in Advanced Veterinary Medicine (Equine Dentistry) and Advanced Practitioner Status in Equine Dentistry from the Royal College of Veterinary Surgeons (RCVS).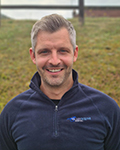 Tom McParland BVetMed DiplACVS (LA) MRCVS Diplomate, American College of Veterinary Surgeons
Veterinary Surgeon
Tom graduated from the Royal Veterinary College in 2015, after which he travelled to Mississippi State University in America where he completed a 1 year hospital internship, followed by a 1 year surgical internship. Tom then returned to the UK to work as an ambulatory veterinarian in the south east for 2 years. Tom was then offered a surgical residency back in America at North Carolina State University in 2019. He moved to Raleigh, North Carolina and successfully completed his surgical residency in 2022. Tom developed a strong interest in all aspects of his surgical training, from orthopaedics to soft tissue, and emergency surgery to advanced imaging/sports medicine.

Tom subsequently moved back to the UK to be closer to his family, where he lives with his fiancé Hannah who is a small animal veterinarian originally from Tennessee, and their little Dachshund Ellie. Tom's main interests outside of work revolve around sports, namely football and golf. Too many injuries have forced Tom's football playing days to end, but that has left him a little more time to spend on the golf course. Tom also enjoys watching Thoroughbred racing, and is looking forward to getting to go to the races again with his Dad, who is an avid fan.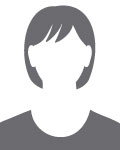 Dr Jessica Kidd BA DVM Cert ES (Orth) Diplomate ECVS MRCVS RCVS
Jessica attended veterinary school at Purdue University in the States. Her areas of interest are both soft tissue and orthopaedic surgery, diagnostic imaging and investigation of lameness cases as well as neonatology and care of the pregnant mare. She is a keen motorcyclist and one of the original members of the Horsepower CPD team which has already raised over £280,000 for SPANA and other named charities, and to provide ongoing funding for both working equids and disabled children in Mali.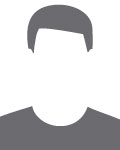 Bryan O'Meara MVB CertES(Orth) DipECVS MVM MRCVS
Bryan is a European Specialist in Equine Surgery. He also has an RCVS certificate in Equine Orthopaedics and a Masters of Veterinary Medicine from Glasgow University where he investigated a new surgical technique and surgical instrument. He completed a Senior Clinical Scholar Residency Programme in Equine Surgery between O'Gorman Slater Main and Partners, Newbury and Glasgow University which was funded by The Horse Trust. Bryan lives near Newbury with his wife and daughter. He travels throughout England to equine practices as a referral veterinarian offering his surgical opinion and experience.