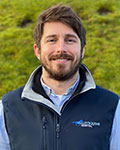 Oliver A James
Veterinary Surgeon (working in partnership with Valley Equine, Lambourn)
Oliver graduated from Glasgow University Veterinary School in 2010, after which he worked in mixed practice in Nottinghamshire for 2 years. Following that, he undertook an equine ambulatory role in Hertfordshire/Essex, followed by an internship at a large equine referral hospital in Newmarket. In February 2020 Oliver passed the qualifying examinations of the European College of Veterinary Surgeons, becoming a Diplomate of the College and a European Specialist in Equine Surgery. Outside work Oliver is a keen rugby enthusiast and after playing at varying levels, finally hung up his boots in 2018, he now likes to observe from the touchline and is an avid supporter of Edinburgh Rugby club. Oliver has a young family, which keeps him entertained and is currently learning how to change nappies, so if you see him looking unduly tired please pour him a coffee – black and strong.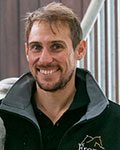 Alasdair Graham BVM&S CertAVP(EM) MRCVS
Veterinary Surgeon (working in partnership with Frome Equine Vets, Frome)
Alasdair grew up on a working croft on the beautiful Isle of Lewis in the Outer Hebrides of Scotland, where he developed a passion for working with horses. After graduating from Glasgow University in 2006, he began his career in a "James Herriot style" mixed practice in North Yorkshire, before moving to a large equine practice in Kent in 2009 where he developed a particular interest in how combined factors such as lameness, medical conditions and dental discomfort can affect performance in horses.
Alasdair moved with his family to the Frome area in 2015, where most recently he worked as a clinical director at B&W Equine Vets. His spare time is spent engaging in a myriad of family activities with his wife and two young daughters, and when time allows, indulging in his passions for rock climbing and music.
Alasdair holds RCVS certificates in both equine medicine and equine dentistry and is an RCVS advanced practitioner in equine medicine. He is passionate about equine dentistry and the impact that this can have on welfare, and regularly visits other veterinary clinics throughout the Southwest of England to perform advanced dental procedures.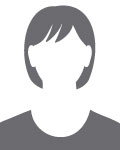 Dr Jessica Kidd BA DVM Cert ES (Orth) Diplomate ECVS MRCVS RCVS
Jessica attended veterinary school at Purdue University in the States. Her areas of interest are both soft tissue and orthopaedic surgery, diagnostic imaging and investigation of lameness cases as well as neonatology and care of the pregnant mare. She is a keen motorcyclist and one of the original members of the Horsepower CPD team which has already raised over £280,000 for SPANA and other named charities, and to provide ongoing funding for both working equids and disabled children in Mali.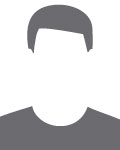 Bryan O'Meara MVB CertES(Orth) DipECVS MVM MRCVS
Bryan is a European Specialist in Equine Surgery. He also has an RCVS certificate in Equine Orthopaedics and a Masters of Veterinary Medicine from Glasgow University where he investigated a new surgical technique and surgical instrument. He completed a Senior Clinical Scholar Residency Programme in Equine Surgery between O'Gorman Slater Main and Partners, Newbury and Glasgow University which was funded by The Horse Trust. Bryan lives near Newbury with his wife and daughter. He travels throughout England to equine practices as a referral veterinarian offering his surgical opinion and experience.